Get a
pre-approved personal
loan upto ₹15 lakhs
in just
5 minutes.
Vintage Finance offers instant short-term loans in order to make your life simple.
We have innovative solutions to limit you from facing a money crunch. We
ensure that our customers have sufficient funds to shop, socialize, travel
and pay their bills on time with their instant loans.
Explore our loan products
You can get a loan against property, personal loans for domestic or international
vacation, wedding, to buy a latest gadget, higher education, purchase of vehicle
or even home renovation. Vintage Finance personal loans will help you fulfil your
dreams at in 3 quick steps.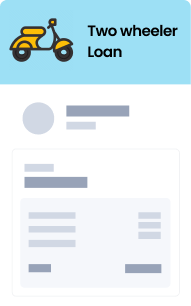 In the time of need,
you can count on us !
Vintage Finance personal loan serves multiple purposes and is available for
all salaried individuals. Life can throw up a surprise any moment in the form
of opportunities or challenges. Thus, from financing a wedding, travel, child's
education, vacation, medical emergency, any big-ticket purchase, home
repair or even debt consolidation – we are here for you.
Marriage Loan
Medical Loan
Mobile Loan
Two-Wheeler Loan
Debt Consolidation
Loan
You are just 3 steps away
to get an instant loan
upto ₹15 lakhs
Know what makes us different and why our customers find us as the best of the competition.
1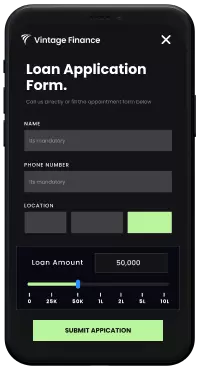 Fill application
form
Just Login through our website and
easily fill our loan application form,
using a desktop or a mobile device.
It just takes 5 minutes to complete
the process.
2
Upload and
verify KYC Docs
Upload all your relevant documents
and proceed to document verification.
3
Get Instant
loan approval
Complete the application process and
get your loan approved within 15
minutes. Get the funds and use it as
per your convenience.
We provide 24/7 Funding Support. Quick Loan Application form.
Our numbers tell
stories of brilliance and
customer delight.
250000+
Vintage Finance catering
to all finance needs
320000
Loyal Customers
(Follow our easy, convenient and a seamless 3
step loan application process)
12000+
Channel Partners
320000+
Customers have
got Loan approval
in just 5 minutes.
Ready to get
started?
About Us
You no longer need to compromise with your life. With
Vintage Finance, life is easy.
We are a team of experts working on a mission to
bring transparency, ease and integrity in the way
people borrow money.
We have a nationwide presence with a thriving team of 350+ employees across all cities. Vintage Finance provides financial services to help you achieve your financial goals. From your ideal home to the finances you need to set up your own business, we offer loans that are hassle-free and tailored to your requirements.

Our fairness and legacy of hiring and training the best minds with sharp analytical skills, distinguishes us from all others. Excellence and ethics is at the core of everything we do.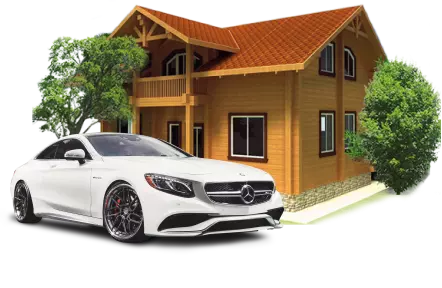 Apply now & get loan upto ₹15 lakhs without CIBIL.
Apply loan and make your dreams come true on easy and affordable EMI
Our Channel Partners are earning ₹150000 p/m
To know more about the DSA program, click now,